Welcome to the YMAS Website
The York Model Aircraft Society (Y.M.A.S) website is here to help all our members and visitors keep up to date with club news and the latest flying in York. for more information on YMAS please click
Here
or select the "About" menu item above.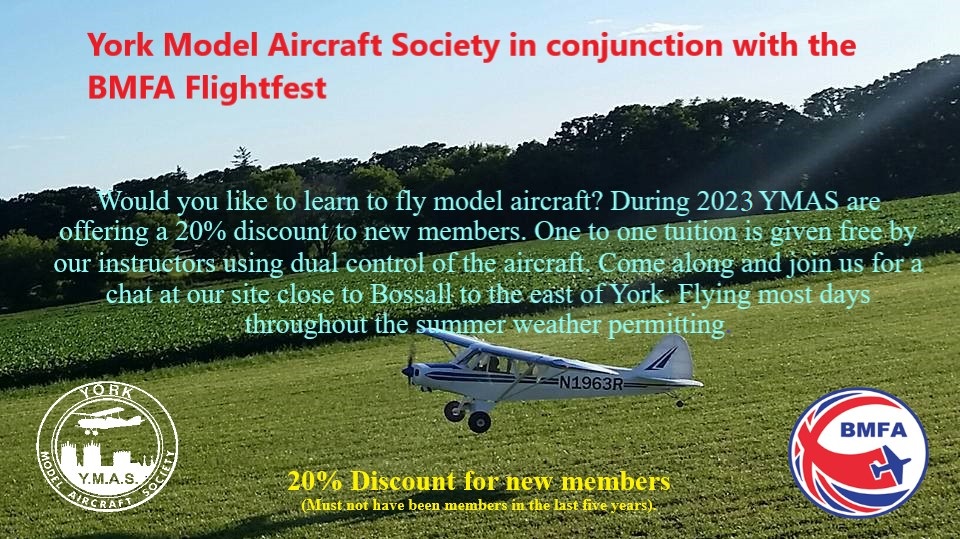 For more details on FlightFest or for YMAS membership please email
y.m.a.s@hotmail.co.uk
Upcoming Events & News
Following the latest GOVT. COVID restrictions and the guidance issued by the BMFA on the 06/01/2021 the flying site at Bossall is closed until further notice.
A New page has been added to the menu on the left for BMFA information - This page has some basic information on the BMFA and links to the BMFA, BMFA northern Area, Article 16, The BMFA membership portal etc..
The club has several air frames and IC engines for sale please visit our For Sale page for more details