Welcome to the YMAS Website
The York Model Aircraft Society (Y.M.A.S) website is here to help all our members and visitors keep up to date with club news and the latest flying in York. for more information on YMAS please click
Here
or select the "About" menu item above.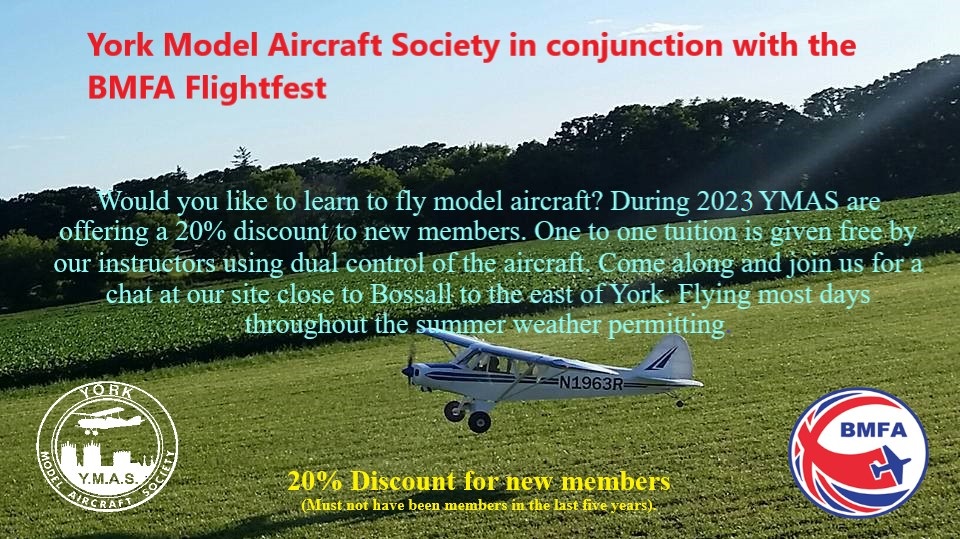 For more details on FlightFest or for YMAS membership please email
y.m.a.s@hotmail.co.uk
Upcoming Events & News
The flying site at Bossall is currently closed
The next club meeting is the AGM and will be on Friday the 15th of December 19:00 at Wigginton Recreation Hall, The Village, Wigginton, YO32 2PL.
The next indoor flying for the winter 2023 - 2024 season is on Sunday the 3rd of December more details Here
Dave Swales has updated his items for sale list on the clubs for sale page Here Note: You will need to login to our website first.