Welcome to the YMAS Website
The York Model Aircraft Society (Y.M.A.S) website is here to help all our members and visitors keep up to date with club news and the latest flying in York. for more information on YMAS please click
Here
or select the "About" menu item above.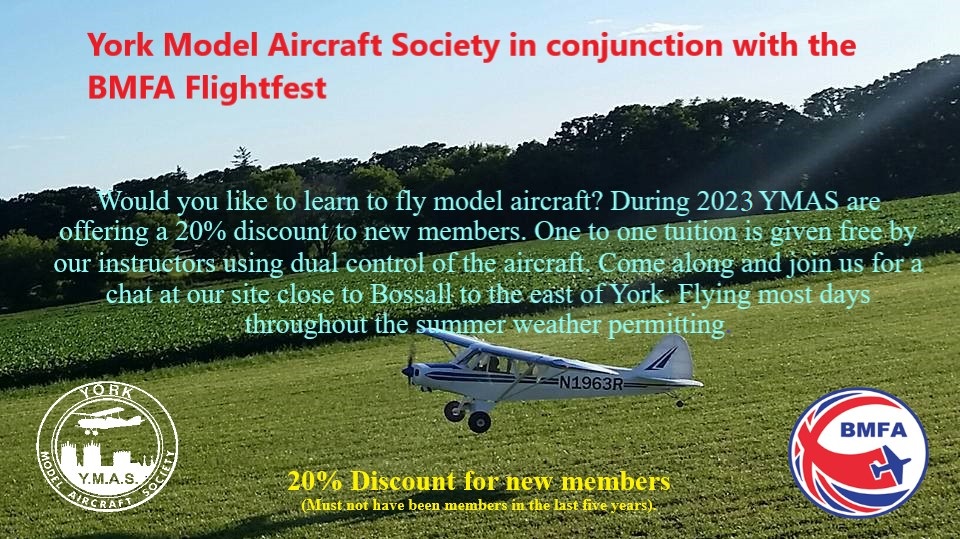 For more details on FlightFest or for YMAS membership please email
y.m.a.s@hotmail.co.uk
Upcoming Events & News
The next indoor flying session will take place on the 14th of November (please note this is 3 weeks after the last session not 2) more details available Here
Congratulations to Peter Stables and Charlie Aisthorpe for attaining there Fixed Wing A Certificates and to Steven Bayes for his Helicopter BPT Certificate at the BMFA Northern Area Achievement Scheme Training & Testing event at the Pontefract & District Aeromodellers (PANDAS) club flying site.
Congratulations to Jon Edison for winning the 2m eSoaring at the BMFA Nationals at Buckminster this weekend.